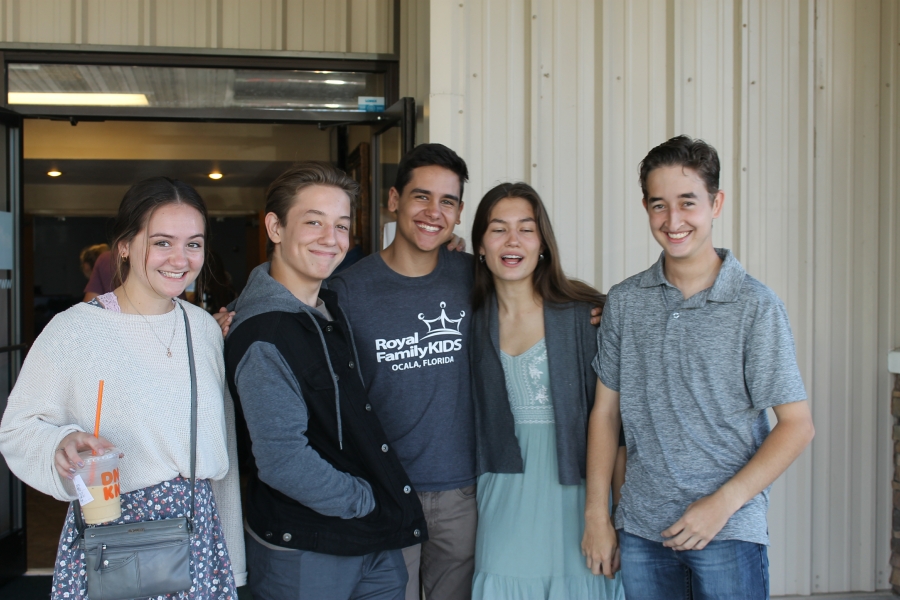 Be A Part
Connect With Us
Checking out a new church can be an intimidating process. Our experiences with churches often leave scars. We can feel letdown and hurt through unmet expectations and unresolved conflict. Conversely, we can leave behind so many great friends and experiences that finding a new place of worship that matches up can feel like an impossible journey. Either way, we are glad you are here, checking out our page today, and would love to help you grow in your relationship with God, connect with like-minded believers, and live out the calling God has placed on your life. Please reach out to us with any questions, requests, or prayer needs you have, and we will be happy to reach back out to you! Email us at nathan@christccocala.com or call us at 352-687-2009,
Schedule
Our Full Weekly Schedule
Sunday 9:00 a.m.  

– Sunday School For All Ages 

Sunday 10:15 a.m. 

– Sunday Worship Service

Sunday 6:00 p.m.

–  Brazilian Church Service

Tuesday 6:00 p.m.  

– Student Ministry

Wednesday 6:00 p.m. 

– Young Adults

Saturday 9:00 p.m.

– Men's Bible Study

Saturday 3:30 p.m.  

– Worship Service
We also have seasonal studies and rotating small groups. Please contact the church for a list of all currently active meetings.